Infusion Therapy forCystic Fibrosis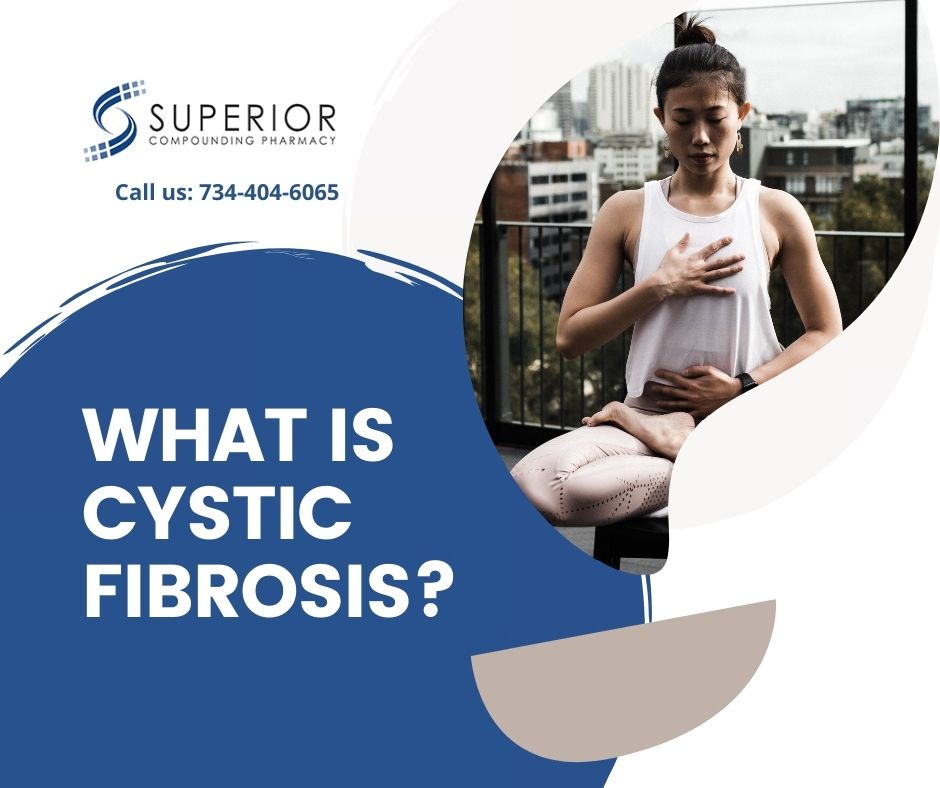 What is Cystic Fibrosis?
Cystic Fibrosisis a progressive, genetic disease that causes ongoing lung infections and limits breathing over time. It can also impact the pancreas, liver, and sinuses leading to other complications such as malnutrition, slow growth or liver disease. Cystic fibrosisis caused by mutations in the CFTR protein. Chloride is a mineral that is necessary for the body to maintain electrolyte balance. It combines with sodium to form the salt found in sweat. The sweat chloride test can be used to identify if someone has cystic fibrosis.
Cystic Fibrosis Infusion Therapy
Superior Infusion Therapy division saves people from the hassle of going to a hospital by having specialty care delivered at our Plymouth Michigan facility or right to their home. Our Cystic Fibrosis Program treats patients with progressive difficulty breathing, recurrent infections, inflammation & respiratory failure to prevent further lung damage.
The symptoms of Cystic Fibrosis may include:
Persistent coughing, sometimes accompanied with blood or phlegm

Pneumonia or bronchitis are common infections, which involve inflammation of the lungs

Shortness of breath or wheezing is a common symptom associated with this disease

There is a level of fatigue or inability to exercise that has not otherwise been diagnosed

Pain in the abdomen area

Very salty sweat

Slow growth or weight gain despite a good appetite

Digestive symptoms such as diarrhea, constipation, or heartburn

Male infertility
Patients in our Cystic Fibrosis Program may require:
IV Antibiotics

Inhaled Antibiotics

Nutrition Support
The Cystic Fibrosis Foundation Patient Registry estimates that in the United States:
More than 30,000 people in the US live with Cystic Fibrosis and about 70,000 worldwide

Every year, we see about 1,000 new cases of Cystic Fibrosis

Seventy-five percent of people with Cystic Fibrosis are diagnosed by the age of 2

More than half of the Cystic Fibrosis population is the age 18 and over
Cystic Fibrosis can be difficult to live with, as there are various ways in which it will impact an individual. However, if they are older or have a healthier lifestyle, they may find the disease less challenging. It is our hope to help those with this condition by providing infusion care that's comfortable and simplifying healthcare for them. Each person's health situation is unique which is why we create a custom care plan for each of them, to address their needs and lifestyle.
As you know, our nurses have extensive experience with Cystic Fibrosis management. They are also trained to maximize therapy outcomes, so if you have any questions don't hesitate to ask. Basically, Superior Infusion is on-hand to help out with the needs of people living with Cystic Fibrosis of various ages. We also have a team of pharmacists and registered dietitians to provide patients with the additional support they need.
We simplify administration of infusions by using Elastomeric Devices to deliver anti-infective medication through an intravenous line. These pumps are small, lightweight and portable – they can also be easily carried in a pocket or pouch when you're away from the office. They hold the medication in a sealed chamber so there's no need for IV poles, pumps or batteries. You can configure it to deliver medicine without gravity too!
Elastomeric devices are the most preferred administration method by physicians, patients and nurses due to their convenience & ease of use. We use them because they increase compliance with therapy instructions. Our nurses are compassionate and patient, taking the time to ensure each patient is comfortable at home. Each of our nurses serve as clinical resources and can provide answers to questions about medication, treatment, pumps (e.g., infusion pumps), and more. We also have a pharmacist available at any time to answer your questions or help you find the answer elsewhere.
We are a healthcare company that puts people first. We focus on comfort and specialize in infusion care. If you or someone you know needs healthcare, tell their provider that they want to join the Superior Infusion family. We'll handle the rest of the referral process
For more information about Superior Infusion Therapy, please give us a call at 734-404-6065.
Additional Resources:
American Lung Association– The American Lung Association's commitment is to save lives by preventing lung disease and improving health. They do this through health research, education, advocacy programs, and providing community resources. They have 4 initiatives that they focus on: defeating lung cancer, improving the quality of air quality for the general public, having a positive impact on people with lung diseases and their families, and striving to create a tobacco-free future. https://www.lung.org/lung-health-diseases/lung-disease-lookup/cystic-fibrosis/symptoms-diagnosis
Cystic Fibrosis Foundation– Dedicated to improving the lives of those with Cystic Fibrosis. They help people with finding care, finding a specialist, and staying healthy. https://www.cff.org/Life-With-CF/Daily-Life/Adult-Guide-to-CF.pdf